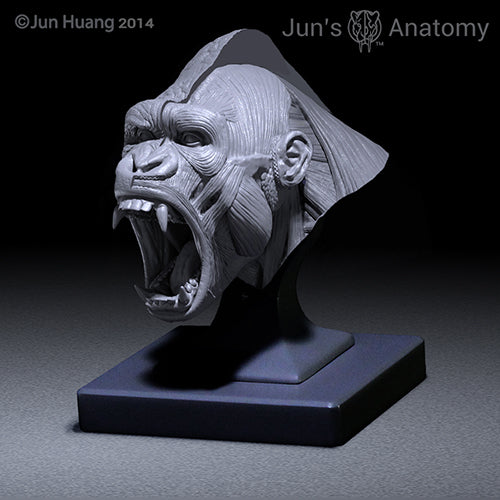 Western Lowland Gorilla Anatomy model open-mouth "Roar" head
This is an alternative interchangeable open-mouth head for the Western Lowland Gorilla Anatomy Model, it comes with its own plinth that can also be use to support the close-mouth head.

Note * This set includes the mouth-opened head, and plinth (the mouth-closed head, body, and large base sold separately).  Both subspecies of gorilla models share the exact same body, so all the gorilla heads fits on the same body.

approximate size: 4" x 3 4/5" x 4"(including the base-stand)
original sculpture designed, sculpted, and painted by Jun Huang